 WeCounterHate: Featuring Northwest Girlchoir!
WeCounterHate stops the spread of hate speech, one retweet at a time. Created by POSSIBLE, this innovative technology uses Artificial Intelligence to detect hate speech on Twitter and make people think twice before retweeting. Once a user presses retweet, they are given an opportunity to change their mind: the technology automatically replies to the tweeter, letting them know that hitting retweet will commit a donation to a nonprofit that fights for inclusion, diversity and e
Northwest Girlchoir is a Golden Teddy Winner!
Every year, ParentMap - a free monthly news magazine for parents in the Puget Sound area and a leading parent resource - publishes The Golden Teddy Guide, an exceptional resource providing families with the top voted Seattle family or youth organizations. Thanks to our wonderful community, Northwest Girlchoir was voted Pitch-Perfect Music Camp or Class and took home the Teddy! This is cause for celebration - thanks to you, we get to bring more amazing young singers into our c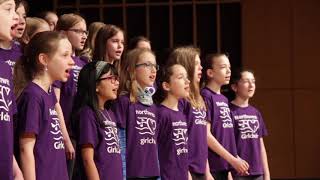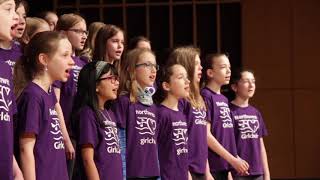 Get an inside look at a Tech Rehearsal!
Our choristers work hard to put on incredible performances for you, but they also have a blast doing it! Auditions are open this summer for fall 2019 enrollment - sign up here to join in on the fun!